Skip to Content
Griffin, Georgia Law Firm Experienced with Personal Injury
Dutton & Dutton Defends the Rights of Those Injured in Georgia
Personal injury lawsuits are legal disputes brought by a person who sustained harm due to an accident or injury caused by the negligence of another individual. These types of cases may be resolved via a judgment in civil court, or more commonly, through an informal settlement reached between the parties before a lawsuit is filed.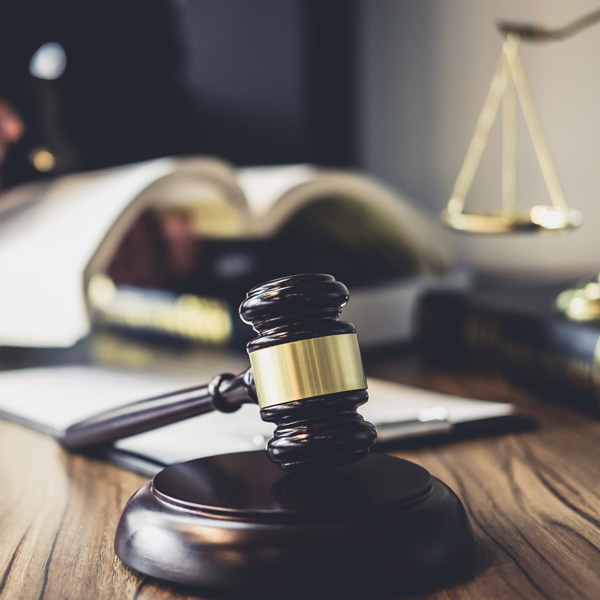 What Should I Do if I've Been Injured?
Get medical attention. You are legally responsible for mitigating your injuries, so seek medical attention immediately. Make sure you keep copies of all medical records and billings, as you will need them to document your injuries.
Notify your insurance company. Contact your insurer as soon as possible to inform them of the accident and any personal or property damage that occurred as a result. Don't agree to make any recorded statements until you've consulted with a lawyer.
Keep a journal. A post-accident diary is a critical part of the healing process and will also allow you to track your recovery process. Document your injuries, medical treatment, medications, and all important aspects of your care for future reference.
Track your expenses. Organize all the paperwork regarding your post-accident medical treatment, both hard copies and electronic documents. Consider keeping an Excel spreadsheet along with hard copies of bills enclosed in a folder on your computer.
Hire an experienced attorney. Georgia has numerous local and statewide laws pertaining to personal injury that must be followed. A personal injury lawyer experienced with these laws will access your options and provide competent legal advice.
Georgia Personal Injury Law
Under Georgia law, anyone who sustains a personal injury is entitled to monetary compensation. However, since most negligent parties are unwilling to pay an injured person's damages upfront, many plaintiffs bring personal injury lawsuits to recover compensation for their losses. The timeline surrounding personal injury lawsuits varies according to state. In Georgia, plaintiffs have two years from the date of an injury to bring a personal injury lawsuit, or just one year if a claim is made against the government.
Georgia is a fault state, meaning that in the event of an accident, the at-fault party and their insurance company will be held liable for the injured person's medical bills, property damage, and other expenses. Georgia follows the modified comparative fault theory, which means each party involved will be assigned a percentage of the blame for the event in question. If the plaintiff (injured party) is more than 50 percent responsible for the accident, they will not be allowed to recover damages. The state does not limit damages awarded for personal injury claims.
Georgia allows for the recovery of several different types of personal injury damages, including:
Medical expenses. The present and future medical costs arising from a personal injury.
Lost wages. The present and future income is lost because of time missed from work due to an injury.
Other out-of-pocket expenses. Transportation to and from medical appointments, medical equipment, household help, and more.
Pain and suffering. Non-economic damages that do not represent actual monetary losses, such as emotional distress and mental pain may lead to loss of enjoyment of life.
If your injuries are catastrophic and require a lifetime of treatment, surgeries, and rehabilitation, an experienced attorney will pursue maximum recovery to compensate you for present and future losses.
Contact a Griffin, Georgia Law Firm Experienced in Falling Tree Liability Claims
At Dutton & Dutton, Attorneys at Law, we help injured people take on the system and win. If you are looking for competent legal advice regarding a personal injury matter, contact us in Griffin, GA today.
For Strong Advocates in Criminal Defense & Debt Relief in Central Georgia