Skip to Content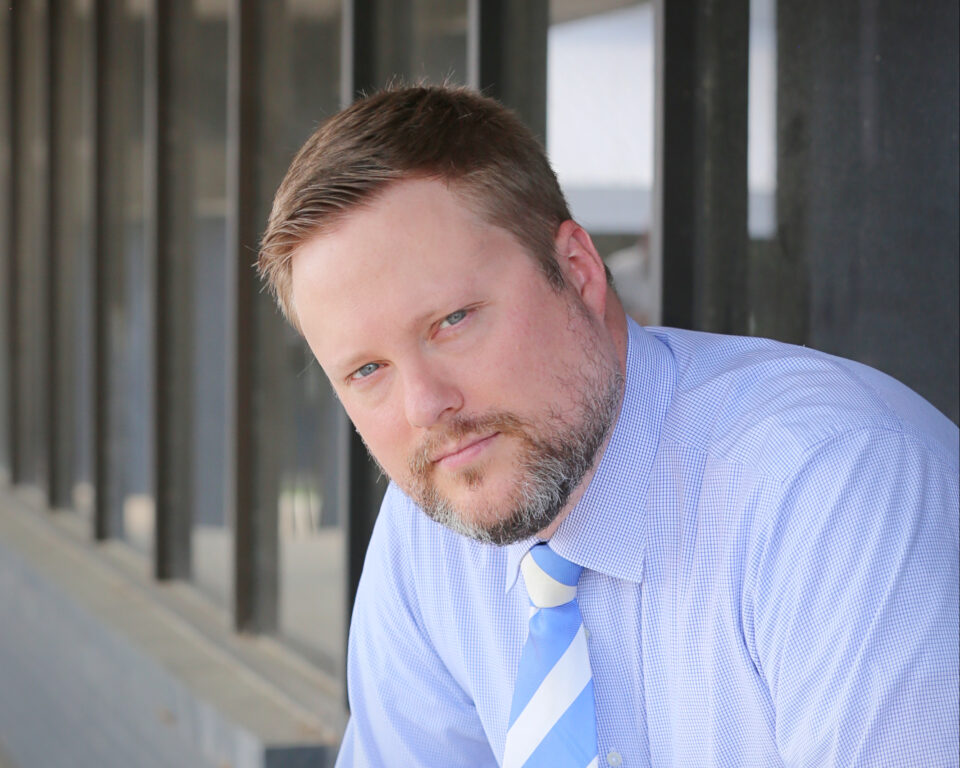 "People ask me all the time, 'You're a criminal defense attorney? How can you defend those people?' And I say to them, we're one bad decision away from being one of those people ourselves. We're one misunderstanding with the cops away from being one of those people with a mug shot in the newspaper. I would want mercy. I would want somebody to advocate for me to help people understand what the issue is that got me here, whether it's a misunderstanding, mental health, substance abuse, whatever it is. I would want someone to understand me as a human and understand that there's a real situation here instead of just looking at a charge on paper and making up their mind."

-Attorney, James Dutton
James Dutton Is a Partner at Dutton & Dutton Law Firm, LLC in Griffin, Georgia
Born and raised in Griffin, James is deeply invested in his community. He understands the importance of getting into the trenches with his clients to advocate strongly for them.
James entered Gordon State College at age 15, completed an associate degree in business, and then spent the next two years traveling the world as a missionary, meeting people from 93 different countries. Upon returning to Georgia, James earned a bachelor's degree in international economics in 2010, a master's degree in public policy in 2013, a JD from Georgia State University College of Law in 2014. If he ever gets time to pursue a Ph.D., James says it will be an economics-based solution to the rainforest crisis.
Courted by many of the major law firms in Atlanta, James turned them all down to move back to Griffin and become a Spalding County public defender. James says of his decision: "God has blessed me with all these amazing things. He wants me to use my time and talents to come back to my little town and help the people that live here to make it a better place, so that's what I'm doing."
Not one to give up easily, James has defended over 1,600 clients in front of 114 judges and has lost only two trials. After leaving the Griffin Circuit Public Defenders Office in 2016 to start his own law firm, James and his mother, Debra Dutton, joined forces to establish Dutton & Dutton Law Firm, LLC, in May 2020.
Areas of Focus
Criminal defense
Domestic violence
Adoption
Tree falling law
Education
Juris Doctor, Georgia State University College of Law, 2014
MA, Georgia State University's Andrew Young School of Policy Studies, 2013
BA, Georgia State University, 2010
Honors and Awards
Highest Pro Bono Honors, Georgia State University College of Law, 2014
Kaplan Bar Review Scholarship, 2013
Summa Cum Laude, Georgia State University, 2010
Outstanding Delegate Award, Georgia State University, 2009
7 Eagle Palms, Boy Scouts of America, 2000
Professional Associations and Memberships
President, Spalding County Bar Association, 2016 – Present
Member, State Bar of Georgia – 2011 – Present
Founding member, J. Reuben Clark Law Society, 2011 – Present
President, Georgia State University Student Government Association, 2010-2012
Member, Georgia Association of Criminal Defense Lawyers
Fluent in five languages, English, German, Dutch, Flemish, and conversational Afrikaans
Community Involvement
Troop Master, Boy Scouts of America Troop 14
Member, Griffin Kiwanis Club
Member, Ringgold Masonic Lodge
Member, Griffin Historical Society
Facility Advisor, Spalding County High School Model United Nations
Youth Minister, the Church of Jesus Christ of Latter-day Saints
Client Testimonial
"Attorney James Dutton and his staff were highly professional in handling my case. They met the highest standards of protocol and were always available to handle details with court schedules and the filing of required documents. They went above and beyond all my expectations for an excellent defense team. I was very impressed with the exceptional and cordial personalities of Mr. Dutton and his staff. This is one of the best, if not THE BEST, legal team available."

– Posted on FindLaw.com, January 24, 2019
For Strong Advocates in Criminal Defense & Debt Relief in Central Georgia